Written by Jose Carlos Lopez and published in Teachers, (1475 times)
If we can save you time and improve the efficiencies of your processes - then we're achieving our goal! The Saeko team strives to always improve your day to day responsibilities, allowing you to focus on education and learning.
For Teachers we're specifically developing to ensure you are getting the most from Saeko and seeing these benefits! How are we doing this...?
With Activities - create and sort activities such as homework tasks, assignments, exams within a course subject. Enter custom weightings and marks to ensure you're getting the most from Saeko.
Adding an activity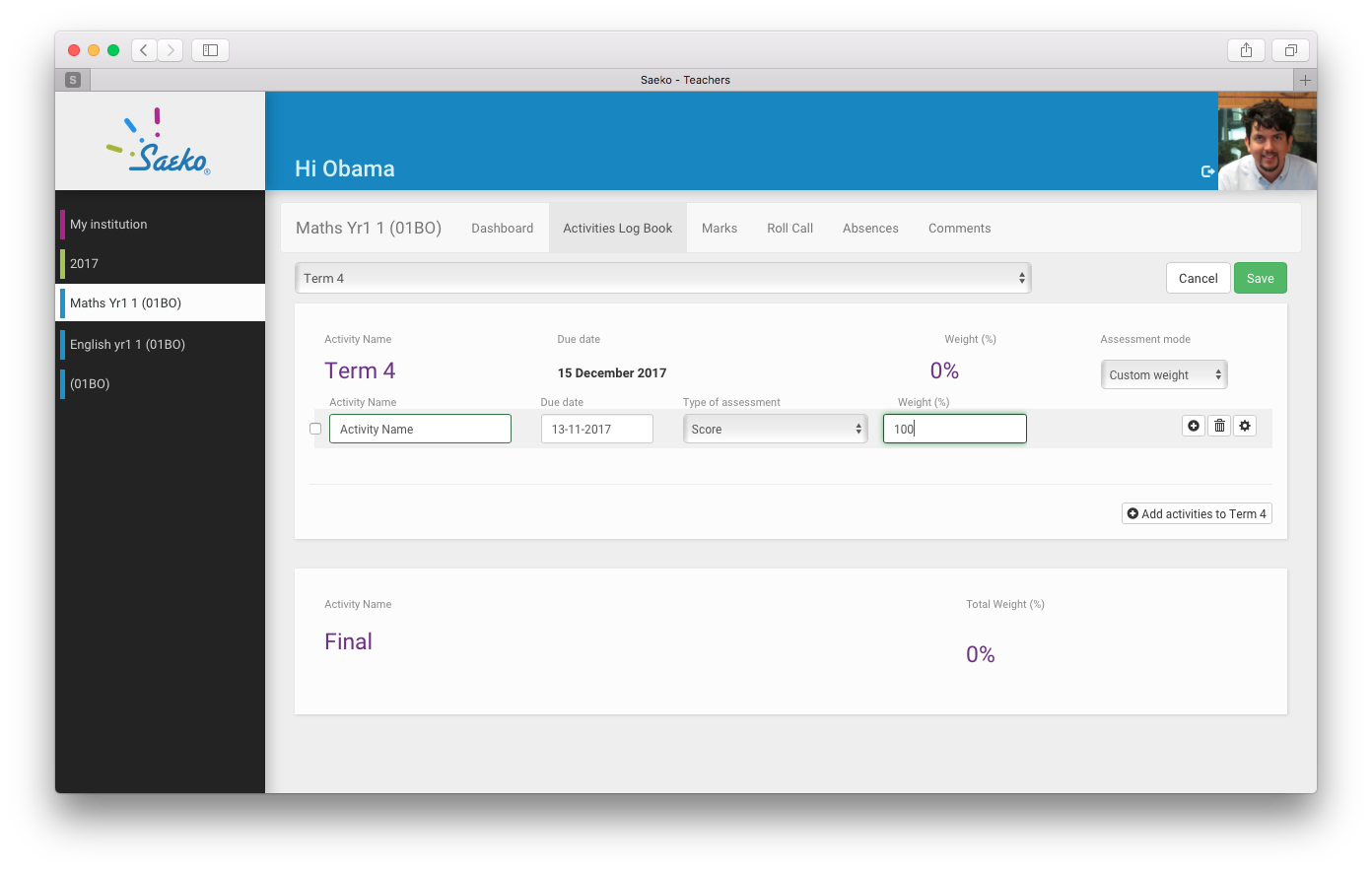 Marking an activity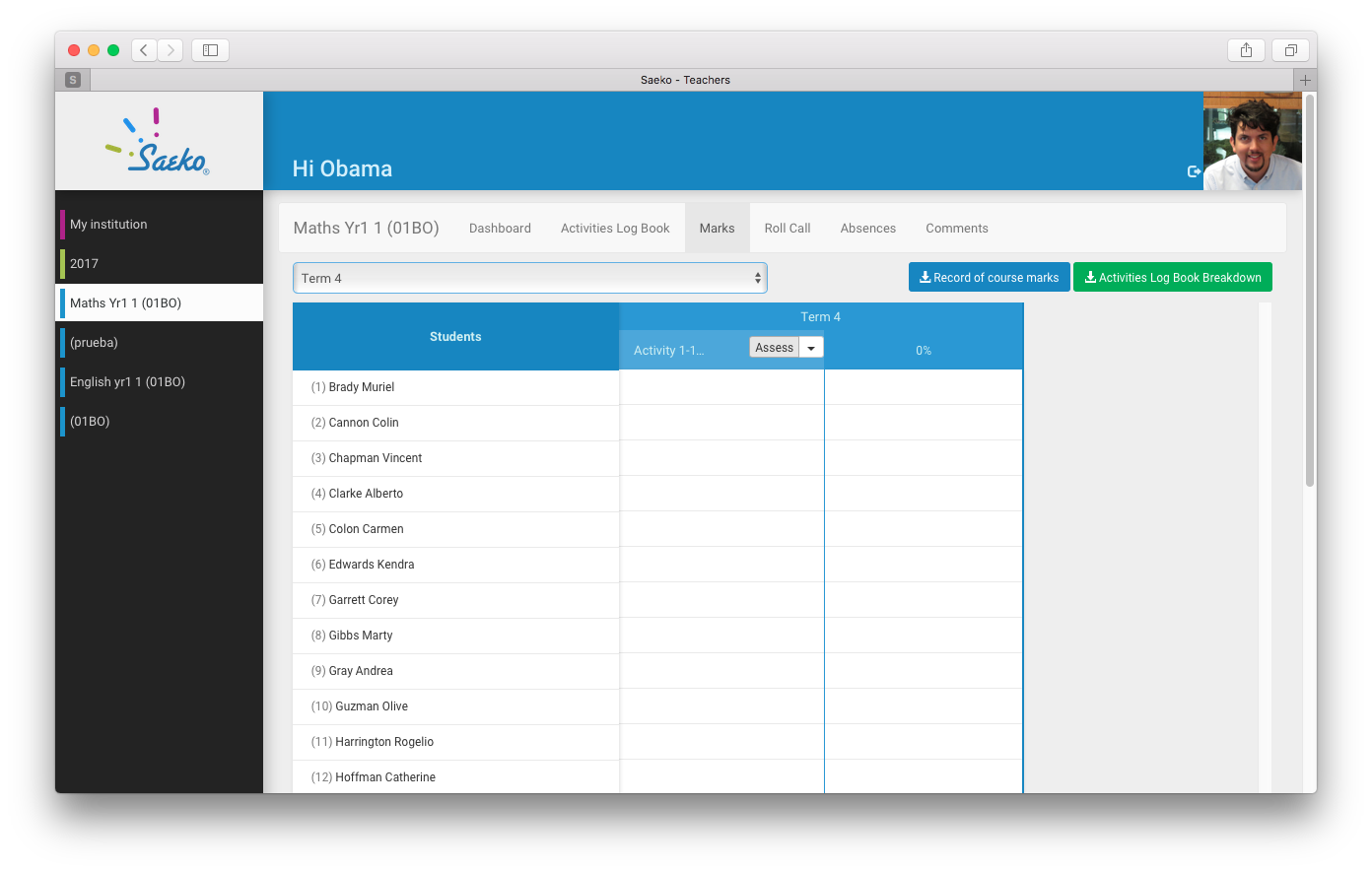 For each student you can add specific comments on them throughout the terms and semesters. Combine this with the ability to create and share documents amongst students and it gives you the all-in-one place to organise and complete your work.
We've made it easy to use, so you can do this at any time when suited to you as we understand that work often goes home with you...
To further enhance your efficiencies, you can access all your course subjects, and the roll call too! All you need is that one password and your usual school email address to access. No usernames or specific details.
Can we do something else to further enhance your Saeko experience? Let us know!